Greg J is a well known multi-media entertainment marketing executive, event producer, radio broadcaster and global thinker. After serving in the United States Marine Corps as a weapons systems technician aboard the F-4 fighter aircraft, Greg's professional broadcast career began to definitively form at national urban radio syndicator Bailey Broadcasting Services, headed by urban radio legend Lee Bailey. At 102.3 KJLH, a heritage radio station broadcasting in Los Angeles and owned by music icon Stevie Wonder, Greg served as the Marketing Director for 20 years, creating, producing and executing a lineup of promotional strategies, campaigns and events. He built and produced a number of well established music festivals which attracted tens of thousands of attendees in the Los Angeles community. (Of note, 4th of July Fireworks Extravaganza, Knotts Berry Farm Gospel Showcase, Taste of Soul, multiple music festivals commemorating the MLK holiday.
Rhonda Love is a writer, filmmaker, marketer, and former member of the Mayor's team in the City of Long Beach where she operated in the capacity of Executive Assistant & Scheduler to the Mayor of Long Beach, Dr. Robert Garcia. Rhonda has several years of experience in entertainment management, production, and marketing & branding. Her clients and partners include award winning major market talent, corporate brands, high profile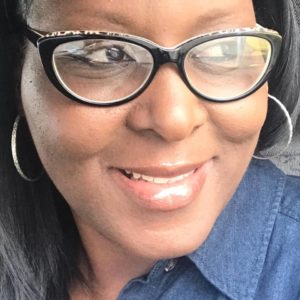 public officials, executives, and faith-based organizations. Rhonda holds a degree in Broadcast Communications-Radio/TV/Film, and a graduate of the Business & Management of Entertainment, Executive Producers Program at the UCLA Extension. She is also proud mentor of former President Barack Obama's "My Brother's Keeper" Initiative. Rhonda recently co-launched Dreamkreator Studio LLC, a digital media start-up company in Long Beach, CA.